Partners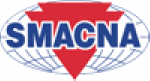 The Sheet Metal and Air Conditioning Contractor's National Association (SMACNA)
SMACNA's mission is to provide products, services, and representation to enhance members' businesses, markets, and profitability.
Located in headquarters outside Washington, D.C., the Sheet Metal and Air Conditioning Contractors' National Association (SMACNA), an international association of union contractors, has 1,944 members in 98 chapters throughout the United States, Canada, Australia and Brazil.
SMACNA members perform work in industrial, commercial, institutional and residential markets. They specialize in heating, ventilating and air conditioning; architectural sheet metal; industrial sheet metal; kitchen equipment; specialty stainless steel work; manufacturing; siding and decking; testing and balancing; service; and energy management and maintenance.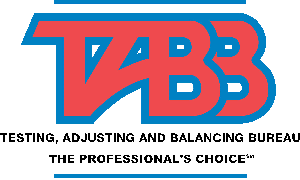 The Testing, Adjusting and Balancing Bureau (TABB)
TABB operates the TAB (Testing, Adjusting and Balancing) certification program. The TABB program is designed to ensure that HVAC systems are set at the optimal limits to protect the welfare of the general public and those who work in buildings with commercial heating, ventilation and air conditioning systems.

Building Trade Employer's Association (BTEA)
The BTEA is identified throughout Massachusetts and New England as the major voice for the union building trade's contractor. The BTEA encompasses seven different area trade associations that employ trades people from several different local building trades unions.

Local #17 was formed in 1896 so that men and women working in the Sheet Metal Industry could bargain collectively for a good day's pay with benefits for a good day's work. Through the years our union has taken the lead in the Industry, negotiating contracts that have made our members the highest paid with the best benefit package of any Sheet Metal Worker organization in all of New England. Please feel free to look through our web site and you will see that we are committed to keeping our members and our contractors educated and informed about what is happening in the always-changing Industry of the Sheet Metal Workers.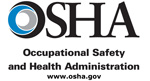 Occupational Safety & Health Administration (OSHA)
To assure safe and healthful working conditions for working men and women; by authorizing enforcement of the standards developed under the Act; by assisting and encouraging the States in their efforts to assure safe and healthful working conditions; by providing for research, information, education, and training in the field of occupational safety and health; and for other purposes.

South Shore Chamber of Commerce
The South Shore Chamber of Commerce is an independent association committed to strengthening the economy and improving the business climate in the communities south of Boston, from Quincy to Plymouth.

The Quincy Chamber is a partnership between Quincy 2000, the City's business development group, and Discover Quincy, the City's tourism agency.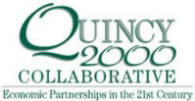 Quincy 2000 Collaborative helps businesses thrive. It's a private, non-profit economic development corporation that unites Quincy's public and private sectors in a common economic development mission. Working together, business and government leaders promote Quincy's economic vitality and make the city an exceptional place to live, work, invest and visit.